Here, we consider the person rather than the diagnosis or the issue. We believe that each person already has within themselves the resources they need to cope with their situation—but sometimes a little help can go a long way.
Let's talk mental health!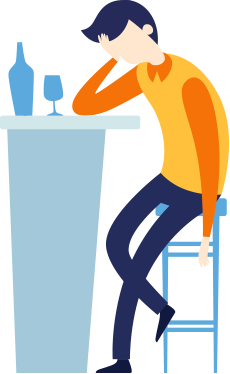 Nearly 20% of the Quebec population, or 1 in 5 people, will suffer from a mental illness in their lifetime.
In Coaticook, approximately 11% of adults (18 to 64 years old) suffer from a mental issue. This is slightly less than in Estrie (14%), but similar to Quebec (11%).
Over the past year, 37% of 18-to-24-year-olds have exhibited symptoms consistent with generalized anxiety disorder or major depression.