A service agreement is a formal agreement between two or more parties that defines the terms and conditions of a given service relationship. L'Éveil has three service agreements: in addition to its primary mission, it is also mandated to offer these services in the Coaticook MRC.
Corridor work in low-income housing
In collaboration with the Office d'habitation de la vallée de la Coaticook, L'Éveil offers corridor work service to all residents of low-income housing (HLM) served by the OH. This service consists of activities and/or services such as reception, referrals, coordination, support with public or other services, management of conflicts between tenants potentially caused by a personal situation or a disability, crisis intervention, supportive and psychosocial intervention, support to tenant/recreational committees and others, and community organizing. We help with lease management (rights and responsibilities related to the lease). In other words, L'Éveil offers assistance to individuals in exercising their rights and responsibilities as citizens, in daily life, and in community or non-profit life, in addition to offering a helping relationship.
The worker may perform short-term individual follow-ups. If a tenant's request or need is beyond the scope of the worker's mandate, the worker must make a referral to the service that can meet the person's need. The worker can still support the individual, depending on their assessment.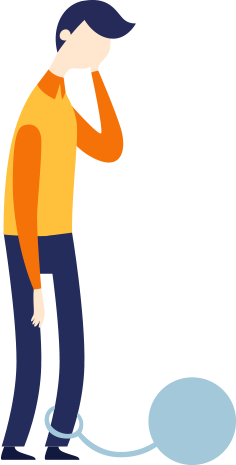 Socio-professional integration
This program aims to develop and/or maintain the skills of people with mental health issues. It is for anyone who is interested and wants to get involved in a rehabilitation and physical fitness program in order to work toward a life goal (volunteering, studies, work, etc.) while respecting their ability and pace.
Help program for pathological gamblers and their families
This program is offered to anyone with a gambling problem and their loved ones who wish to obtain information on pathological gambling. The services are:
Information
Listening and support
Protection tools
Light support
L'Éveil offers all residents of the Coaticook MRC who have been diagnosed with a mental health disorder the possibility of benefiting from light support focused on skill consolidation. The program consists of activities and/or services such as support, assistance with daily living, support with home life, and helping relationships.
The worker can engage in non-intensive individual follow-ups by phone or at home, once a month.